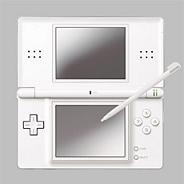 Just days after the rumor hit the Internet
,
Nintendo
has denied that there are any plans for a launch of a new redesigned
DS Lite
at this year's upcoming
E3
event.
The rumor and speculation began when
Enterbrain
president Hirokazu Hamamura made comments that suggested Nintendo was ready to headline E3 with a new hardware revision to its very popular
DS
handheld.

"We cannot comment on the specifics of what will be announced at E3, but at the very least there won't be anything like what Mr. Hamamura suggested, so [we] would like to clearly deny this,"
said Nintendo Japan's head of PR.

"We're having a hard time understanding what kind of evidence [Mr. Hamamura] had for saying this."
Hamamura suggested, citing past moves by Nintendo, that a new hardware revision is in the works because the company does such revisions every two years. The
Nintendo DS Lite
was launched two years ago, in 2006.