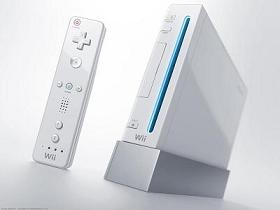 The
NPD
figures are out and nobody is surprised that the
Nintendo Wii
console is far up the ladder from its two competitors again.
Microsoft
and
Sony
ended the month only 5,000 unit sales apart, with the
Xbox 360
taking the tiny lead. Specifically, the
Wii
console sold an impressive 721,000 units, followed by the handheld
DS
console which wasn't too far behind at 698,000 units.
The
PlayStation Portable (PSP)
sold more units than both the remaining next-generation home console systems, crossing the finish line with 297,000 units. As for the remaining two enemies, the difference was just 5,000 unit sales, with Xbox 360 selling 262,000 and
PlayStation 3 (PS3)
selling 257,000. The
PlayStation 2 (PS2)
console managed 216,000 sales. Do the figures sound impressive? They should as it represents a 46% growth in hardware sales over March 2007, to $551.3 million.
If you add Hardware, Software and Accessory sales for the games industry in March, you come out with a total take of $1.7 billion, a rise 57% over March 2007.
"You'd never know that the U.S. economy was under distress by looking at the video games industry sales figures,"
NPD analyst
Anita Frazier
said in a statement
.
Software sales for the month were also much better than expected, amounting to a take of $945.6 million.
"The amazing year-over-year increase in software sales isn't just explained by a few top games,"
Frazier said.
"As compared to last March, twice as many SKU's achieved sales in excess of 100K units this month."
Super Smash Bros. Brawl
topped the charts easily by moving 2.7 million copies, followed by
Ubisoft
's
Rainbow Six: Vegas 2
with 752,000 copies sold.
---
Get regular news updates from AfterDawn.com by
subscribing to our RSS feeds
using the
Subscribe
button below. If you have been living in a cave for a few years now and don't know how to use RSS feeds, then
Click Here to read a Guide on how to use RSS (and other) feeds
.