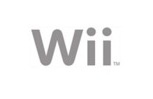 Nintendo has announced
the launch of the highly anticipated
WiiWare
and with it, the availability of six WiiWare titles.
The cheapest title available is the popular Internet flash game "Defend Your Castle" from XGen Studios which sells for 500
Wii
Points ($5 USD). The most expensive game is "Final Fantasy Crystal Chronicles: My
Life
As King" from Square Enix which will sell for $15 USD. The other games available are Frontier Development's "LostWinds", Nnooo's "
Pop
", High Voltage Software's "V.I.P. Casino: Blackjack," and Gameloft's "TV Show King" which range from $7 to $10.
In its press release the company said that the release process for the new games would be the same as Wii
Virtual Console
games, which are released every Monday.
Back in February,
Nintendo
said in an interview that over 100 WiiWare games were currently in development.