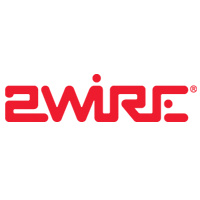 2Wire
has introduced its new
MediaPoint
set-top box
that will deliver
high definition
content via a broadband connection.
The media hub can connect to home networks through wired or wireless connections and can also be remotely accessed via the Internet.
The box's built-in
USB
ports allow users to stream all types of video and audio content from flash drives or external hard drives and the device is compatible with UPnP- and DLNA-enabled devices.
Electronista says
the box will offer Internet browsing capability through your TV set but the interface method is unknown at this point. Internet radio is another interesting feature you will be able to access from the device.
The device will not be available to consumers directly and instead will come through ISPs such as Comcast and AT&T who purchase them, and "then offer specific content and options for the MediaPoint under their own respective brands."
Rumor has it the device will sell for $89 USD but will likely be accompanied with a subscription service and contract.