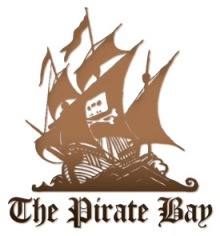 The
infamous
torrent
tracker
The Pirate Bay
has smashed through another new milestone, reaching 25 million unique peers. It has been estimated that the site tracks over 50 percent of all
BitTorrent
users that are on at any point.
In 2006 the site tracked 3 million peers which moved up to 6 million peers by November 2007. In April of this year, TPB admin and founder Brokep noted that they had hit
12 million peers.
The growth has been exponential and does not seem to be slowing down anytime soon.
Admin Peter Sunde added that there was previously limits on how many peers the site could track but those have been lifted thanks to new changes.
"I wish we had lots and lots of money so we could just buy like 10 servers and another gigabit,"
he jokingly
added
.
Just
earlier this month
the site hit 20 million peers and has been exploding ever since.