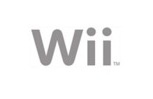 Nintendo
has updated the
Wii
console
firmware
to version 4.2 this week, promising the new menu
"provides behind-the-scene fixes that will not affect features but will improve the overall system performance.
"
Unfortunately for gamers currently using the
Homebrew Channel
, the update
"will also check for and automatically remove such save data (unauthorized modifications to save data or program files) or program files."

Nintendo's meaning here is clear. Firmware 4.2 will completely delete the Homebrew Channel, and any file related to it, most notably the
DVD
Player,
USB
loader and the ability to make your Wii region-free.
If you are running the Homebrew Channel, it is safe to say you do not want to update to 4.2 just yet, as Nintendo seems to be tackling piracy head-on.