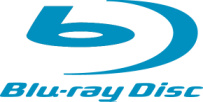 In March 2009,
Nine Inch Nails
went around the U.S. for the Lights In The Sky Tour and because they somehow could not get a professional
capture
team for a commercial release, they released 405GB of free raw
HD
footage from the tours to their fans, allowing them to do what they please with it.
In January, the fan group
This One Is On Us
released their creation, in literally every format you could ever need, for free, with the exception of full
Blu-ray
.
Today, the group has released the
BD
of "The Gift," for free, with the
torrent
available here:
The Gift Blu-ray torrent
.
The group says the BD is about 19.3GB, and will have
1080p
resolution
and 5.1
surround sound
.
Furthermore, the BD combines footage from all three shows and includes
DVD
menus, bonus footage, a PDF booklet, and more.

Adds the group on the availability of a physical BD release: "The physical side of the BD release is still ongoing, and updates on that will get posted soon. Once that's done, there's one or two more little things to do before we're done (I'll announce them when finalized)."