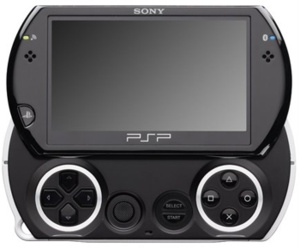 Sony
has announced today that is slashing the price of the
PSPgo
handheld in the United States and in Japan.
The move comes as the holiday season approaches and on the heels of even more
PSP 2
rumors.
Rival
Nintendo
is set to launch their highly-anticipated
3DS
handheld before the summer of next year.
In the U.S., Sony will
drop the price
of the "go" to $200 from $250 and in Japan the price will drop to 16,800 yen ($207 USD) from 26,800 ($330 USD).
Overall, Sony has sold 60 million
PSP
units, although it is widely expected that the PSPgo has sold very poorly, no matter what market.