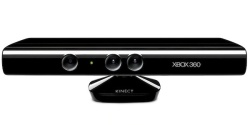 Wedbush analyst Michael Pachter, one of the most well-known in the video game industry has said today that Microsoft's
Kinect
is crushing Sony's rival Move motion control system in regards to sales.
Sony
says it has shipped 4.1 million units since launch, but it is unclear how many of those have translated to actual retail sales.
Microsoft
, on the other hand, has confirmed 2.5 million sales in just under a month.
Pachter
added
:
"About one fifth of PS3 sales included bundles with Sony's Move controller, suggesting a modest third month. About half of Xbox 360 sales included bundles with Microsoft's Kinect peripheral, suggesting a strong first month. Xbox 360 Kinect console bundles outsold PS3 Move console bundles by more than 5:1."
The analyst also noted that he expects overall installed base for Move and Kinect to be 8 million by the end of the year and 25 million by the end of 2011.