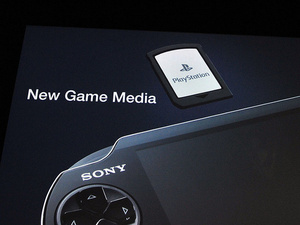 Although
Sony
has not announced the price yet for their upcoming NGP handheld, a leak from GameStop seems to show the device coming in at $300.
Given the impressive specs of the console, the price doesnt seem too high, especially considering the failed
PSPGo
launched at $250.
At $300, the NGP will also only be $50 more than upcoming
Nintendo
3DS, its direct rival.
The "release date" in the leaked photo is likely wrong, as Sony has said it expects to launch before the holidays this year.
For controls, the handheld adds dual micro-analog sticks, giving gamers a feature they begged for on the original
PSP
.
The device has a massive 5-inch multi-touch OLED screen with 960×544
resolution
, a multi-touch panel on the back and will run on a quad-core ARM cortex processor.
Sony has added tilt-sensitive SIXAXIS controls, standard and front-side cameras,
GPS
, an electric compass, Wi-Fi and 3G support, and access to Android gaming.