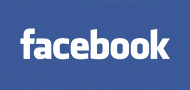 Facebook has acquired the group messaging service Beluga today, in an effort to create "new and better ways to communicate and share group experiences."
Says Beluga:
"We're excited to continue to build our vision for mobile group messaging as part of the Facebook team."
The company has a free app available for iOS and Android and Beluga says users should utilize the app to "plan a night out or just share updates and photos."
Beluga is run by three former Google execs, one who worked on AdSense, one who worked on AdWords, Google News, and Google Docs and one who worked on Gmail, Gmail Chat, and Mail Goggles.
Says the service (
via PCM
):
For now, Beluga will continue to function as it does today. Your Beluga account and data will not be lost. We'll be providing more details on future plans for Beluga in the coming weeks.
The Beluga app will likely be integrated into Facebook's Places location feature.