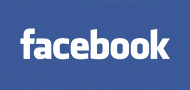 Facebook CEO Mark Zuckerberg has confirmed today that the social networking platform has hit 750 million users, one year after the company
announced it had reached 500 million users
.
Says the world's youngest billionaire (
via UST
):
The metric of the last five years was about user growth. The driving narrative of the next five years is not about wiring up the world, but what cool stuff (apps) can you build with this wiring in place.

We did not report 750 million because we do not believe it is the metric.
Despite the massive growth, some numbers suggest Facebook has reached saturation in the U.S., UK and Canada, where active usership actually fell in May.
Facebook is set to IPO in the next year and has a current market value of $100 billion, making it one of the largest tech companies in the entire world.