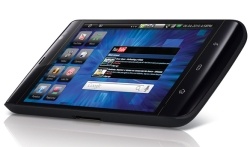 The Pentagon has finally decided on its first secure
Android
device, and its a defunct one.
Dell's now defunct Streak 5 smartphone is now certified for secure unclassified communications.
The Defense
Information
System Agency (DISA) began working with
Dell
a year ago to certify the device to provide to personnel.
Unfortunately for those personnel, the device is no longer supported by Dell and runs on the very outdated Android 2.2.
Government rules for enhanced security
means the phones have
remote wipe ability, password protection that will wipe the device after 5 incorrect entries, and the Streak's security can be monitored remotely by the Pentagon's IT team.