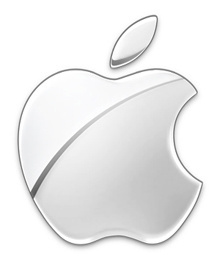 If a new report is accurate,
Apple
fans may not be so happy when the iPad 3 is launched next month.
The device will use a more powerful dual-core processor, an "A5X," instead of the expected quad-core A6, as Apple has not had time to perfect the A6.
BlueFin Research Partners analyst Steve Mullane cites the supply chain, notably
Samsung
, in the report, which claims the manufacturer was not properly equipped to produce the 28nm A6.
Reads the
note
:
"[Samsung's] Austin logic fab - supports the mass production of the 45-nanometer AAPL A5 processor, and is ramping on a 32-nanometer process. Since the A6 processor is based on a 28-nanometer process, we believe the 32-nanometer ramp validates the recent rumors that the iPad 3 will likely use a higher speed, die-shrink version of the A5 dual-core processor, named the A5X processor, as opposed to the next-generation A6 quad-core processor."
If accurate, the A5X will certainly be powerful (perhaps even with a clock speed of 1.8GHz or higher) but with
Android
devices already out with quad-core chips, and more coming, Apple may need to step up its other features.