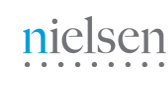 Research firm Nielsen has reported today that over 50 percent of U.S. consumers now own smartphones.
As of March 31st, 2012, 50.4 percent of consumers owned a smartphone compared to 47.8 percent in December.
The growth appears to slowing, however, as previous data showed much faster quarterly growth.
The data suggests
somewhat of a saturation in the market, at least for the time being.
Nielsen considers all
Android
,
iOS
, BlackBerry, Windows Mobile and Windows Phone 7 phones to be a smartphone and there is also an "other" category which includes Symbian,
webOS
, Meego, etc.
The "other" category only accounts for 2.1 percent of all U.S. smartphones, however.
Android took 48.5 percent of the market, followed by the iPhone at 32 percent, RIM at 11.8 percent and Windows Mobile at 4.1 percent. The newer Windows Phone came in at just 1.7 percent.