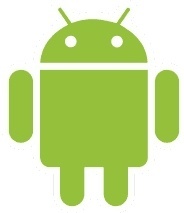 Android
boss Andy Rubin has noted that daily Android activations are now at 900,000.
The activations include tablets and smartphones.
It had been rumored for weeks that Rubin was planning to leave Google but the exec but those to rumors to rest stating bluntly he has "no plans" to leave.
A recent study showed that developers still much prefer
iOS
, due to much less fragmentation. 69 percent of devs said they preferred iOS to Android, although that number has been falling in the past years. Additionally, it appears iOS devs make more money with Android devs earning just 24 cents for every dollar they'd otherwise be making on
Apple
devices.
Android has severe fragmentation, making it harder for developers to make apps that work across all versions of the operating system.