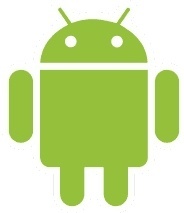 According to new iMedia figures,
Android
is crushing Chinese smartphone market share.
Android is now on 55.4 percent of all active smartphones, jumping from 47.3 percent last quarter.
iOS
continued its growth as well, albeit at a much slower pace, increasing from 11.7 percent to 12.4 percent.
The other major player is Nokia's Symbian, which remains a cheap viable option for some in the market where it once controlled almost 100 percent share. Over the last quarter, Symbian's share fell from 32.3 percent to 25.6 percent.
Windows Phone 7 just made its way over there last month, so overall share remains very low. WP7 and older Windows Mobile devices account for just 2.4 percent share.
Android's pace doesn't look to be slowing its pace anytime soon either, accounting for almost 70 percent of all new device sales.