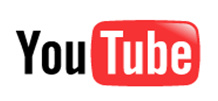 Google recently joint forces with the
RIAA
to help shut down sites that allow for the download and conversion of YouTube videos.
Such sites let you download the video in
MP4
form or as
MP3
audio files.
A German man, using Change.org, is trying to petition to get Google to allow such third-party recording, and the petition has been successful.
As of writing, there are over 1.26 million signatures for the campaign, with a target of 1.5 million.
The petition is in English, French, German and Turkish. Reads the statement:
"In the past people have been able to record TV shows and CDs using home recording equipment. Now, Youtube wants to block users doing the same from its site. I launched this petition to make the point that changing technology should not affect peoples' rights as a consumer. I have been amazed at the response to my petition but surprised that the company has not responded. I would very much like to sit down with them and discuss this issue."
Check it here:
@Youtube & @GoogleDE : Allow third party recording tools for YouTube #FreedomOnYoutube