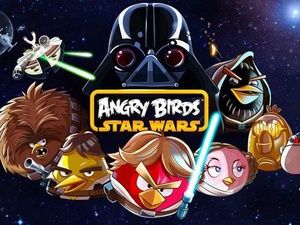 Rovio and Lucasfilm have announced the next stage of the blockbuster Angry Birds franchise; "Angry Birds Star Wars."
The new game will hit on November 8th and will incorporate classic Angry Bids character into the stories of Star Wars.
Says Rovio:
"From the deserts of Tatooine to the depths of the Death Star – the game and merchandise will feature the Angry Birds characters starring as the iconic heroes of the beloved Saga...The Force is definitely strong with this one."
Adds Lucasfilm:
"Both Star Wars and Angry Birds share the instant and irresistible appeal of hands-on fun. People seem to instinctively know what to do when handed a lightsaber or a bird in a slingshot, so this is a natural combination."
Additionally, starting October 28th there will be a huge retail merchandising launch including plush toys, costumes and action figures.
The game will be available across the spectrum on
iOS
,
Android
, Amazon Kindle Fire, Mac, PC, Windows Phone and Windows 8.