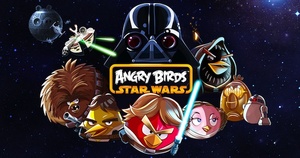 Rovio has released the first gameplay video for the upcoming Angry Birds: Star Wars edition.
In the demo, Rovio shows Luke and Leia in action, using the "traditional" Angry Birds physics but with some new special moves. For example, Luke can use a lightsaber attack post-launch and Leia can use a laser shot.
Additionally, the pigs have gotten some weapons, as well, with their areas being able to shoot projectiles.
Of course, besides the characters, there are popular Star Wars locations, including Hoth and Tatooine.
The game will be available for
iOS
,
Android
, Mac and PC on November 8th.
Check it here: