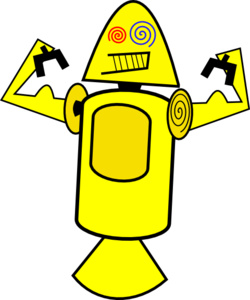 Earlier this week,
Android
engineer Dan Morrill showed off Android's original (but temporary) mascots before the now famous green robot was signed off on.
Dubbed the "Dandroids," the ugly creatures were the original but unofficial mascots for the operating system during its development.
Before its public launch, the company was looking for a "funny" graphic to add to internal presentations and came up with the Dandroids after a few hours of
Inkscape
doodling.
You can read the full story here:
Dan Morrill Google+