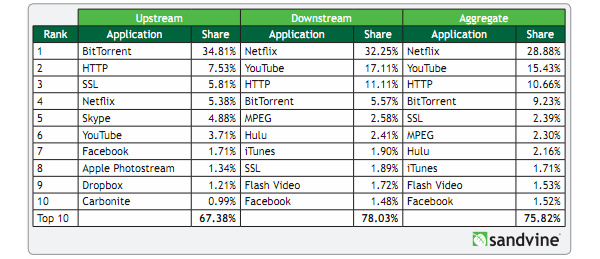 In the same report in which Sandvine concluded that Netflix accounted for over 32 percent of all U.S. downstream traffic, the broadband management company also revealed that torrents account for almost 35 percent of all upstream traffic.
Also of note
,
SSL
traffic increased significantly year-over-year, thanks to an increase in VPN use as
torrent
users try to remain anonymous.
During peak hours, torrents are good for 34.8% of all upstream data transferred with HTTP in second at 7.5%.
Around the globe, torrent usage was high outside of the U.S., as well, at 21.6 percent in the Asia-Pacific region, and 17.4 percent in Europe.