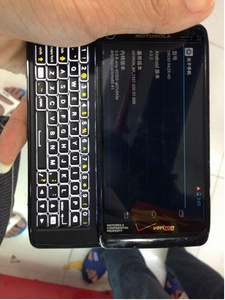 While physical keyboards have almost disappeared, it seems at least one company will give you the option.
According to images posted to Weibo, Motorola's eventual Droid 5 smartphone will include a full QWERTY keyboard, just like its predecessors.
The new device will have the same slide-out landscape keyboard, a 4.5-inch display, wireless charging,
NFC
, water and dust resistance. Additionally, the device will be much thinner than previous models.
In the photo, the Droid is running
Android
4.0.3, a very old version of the operating system, so it is unclear how old the photos are, or if the photos show an old prototype.
See all of them
here
.