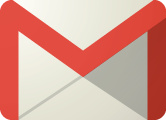 While Google has been actively updating their services and apps for
iOS
devices, it is undoubtedly true that some of their apps just do not work as well for the iPhone and iPad as they do for
Android
.
One of those apps was Gmail but the latest update should remedy two of the more glaring issues with the app.
Reads the
blog post
:
"The app now fully supports background app refresh, which means your Gmail messages will be pre-fetched and synced so they're right there when you open the app--no more annoying pauses while you wait for your inbox to refresh. This feature requires iOS 7, and you'll also need to turn on background app refresh and notifications (badge or any other type) for the Gmail app.



The Gmail app also now supports sign-in across Google iOS apps, including Maps, Drive, YouTube and Chrome. Sign in to one, and you'll be signed in to all (this also works for signing out). So you won't have to type in that 27-character password or retrieve your 2-step verification code every time you navigate to another Google app. You may need to re-login after you update the app, but then you'll be all set."