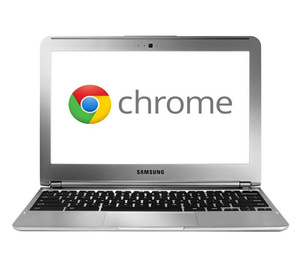 Following the death of Windows XP, Google has announced a number of promotions for enterprise customers that could be willing to move to
Chrome OS
.
Says Google in their post:
"Today marks the end of an era for computing, as Windows XP meets its maker. I remember when XP was released in 2001--it seemed like a revolution that introduced computers to a whole new generation. But fast forward 13 years and we live in a very different world--one in which we expect the latest and greatest software, and the ability to access our stuff from anywhere. Even Microsoft admits: it's time for a change."
From now until June 30th, if you buy a
Chromebook
for Business you will get $100 off each managed device for your company. The biggest downside risk for businesses is the fact that many employees need access to desktop apps.
Taking that into account, Google is offering $200 off Chromebooks for Business if you purchase them with VMware Desktop as a Service (DaaS). Additionally, you can get 25% off Citrix XenApp Platinum Edition, which includes AppDNA software for accelerating Windows XP migration.
You can take a look at the offers
here
.