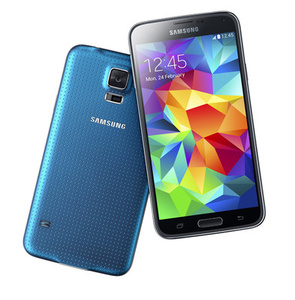 As demand for its high-end devices stagnate,
Samsung
is offering up to $600 worth of freebies with its new
Galaxy S5
flagship device.
Among the offerings are a PayPal voucher, a LinkedIn premium account and multiple fitness apps. In addition, other packages include six months free to the WSJ, 12 months free for Bloomberg Businessweek and other applications, as well.
Samsung says it expects S5 sales to hit 10 million units within 25 days, basing that figure on its pre-orders.
"The Galaxy S5 was designed to offer consumers the most advanced tool to help improve their everyday lives,"
Shin Jong Kyun, CEO Samsung Mobile, said in a statement.
"These new partnerships perfectly compliment this mission with a comprehensive offering of some of the world's best mobile resources to suit people's active lives."
Galaxy S5 packs high-end specs
Compared to its predecessor, the S5 has increased the screen size to 5.1 inches, kept the
1080p
Super AMOLED display but added a plethora of new features. Under the display is a new home key with a fingerprint scanner, and under the camera is a heart rate monitor, adding to the industry's move towards fitness tracking. Around the edges, the phone keeps the same metal-esque plastic and the
USB 3.0
charging port has now been given a port cover to help with waterproofing. Samsung has added IP67 certification for water and dust resistance, meaning a dunk in some shallow water will likely not kill the device.
Samsung has kept up with high-end specs, starting with
Android
4.4.2 +
TouchWiz
. Under the hood is a 2.5GHz Quad core processor, 2GB
RAM
, 16/32GB internal storage,
microSD
slot, dual cameras, 16MP (rear) with 4K video support, 2.0MP (front),
LTE
Cat 4,
802.11
a/b/g/n/ac MIMO(2x2) Wi-Fi, Bluetooth 4.0 BLE,
NFC
and a built-in IR remote to control TV and other devices.