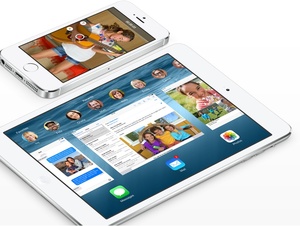 While it was easily overlooked in the excessively long
WWDC
keynote today,
Apple
announced that with
iOS
8 you will be able to save minutes with Wi-Fi calling, a feature long available for
Android
devices.
The service is great, as long as your carrier supports it and today T-Mobile was quick to be the first U.S. carrier to support Wi-Fi calling.
T-Mobile says over 5 million of their subscribers already use Wi-Fi calling with their smartphones. T-Mobile launched support for Wi-Fi calling in 2007, even before the launch of Android.
Reads the company's press release:
"With the news coming out of Apple's keynote today that Wi-Fi Calling will be enabled with iOS 8 – I'm excited to welcome our iPhone customers to the convenience and ease of T-Mobile Wi-Fi Calling as well.

Since we launched Wi-Fi Calling over seven years ago, our engineers have continued to deliver quality and user experience enhancements. As a result, our service is one of the most advanced natively-integrated Wi-Fi Calling products in the U.S. We have the deep technical knowledge and the close partnerships with device manufacturers to deliver the Wi-Fi call quality wireless consumers have come to expect from the Un-carrier."
Source:
T-Mobile