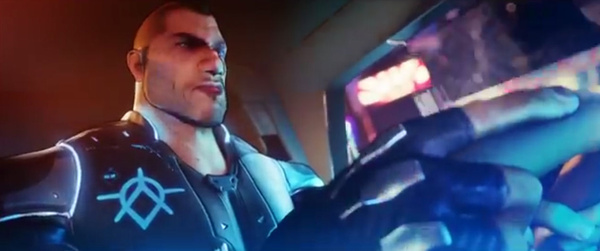 Crackdown is coming back on Xbox One, as Microsoft showed off a trailer packed with destruction at E3.
If you enjoyed the original Crackdown then you'll be delighted to see it back. Phil Spencer said that gamers had been requesting its return for some time, but they wanted to make sure it was done right. To ensure that, the creator of the original Crackdown, David Jones, was tapped to head up development.
The trailer shows a whole new city with apparently destructible environments, including destroying buildings with explosives from the air.
Of course, the trailer is way over the top, but it wouldn't be Crackdown otherwise..


NEWS FROM E3 2014
Xbox boss makes big step toward Xbox One recovery at E3
E3 2014: Halo: The Master Chief Collection coming to Xbox One, Halo 5: Guardians multiplayer beta this fall
E3 2014: Far Cry 4 opening minutes shows nutcase villain Pagan Min
E3 2014: Watch 'Rise of the Tomb Raider' announce trailer
E3 2014: Assassin's Creed: Unity 4 player co-op demo
E3 2014: Call of Duty: Advanced Warfare 'Induction' Gameplay Video
E3 2014: Dead Island 2 trailer is full of laughs and obscene horror
E3 2014: Battlefield Hardline beta available for PS4, PC now
GTA V headed to PS4, Xbox One and PC later this year
E3 2014: FIFA 15 launching September 23 for PC, Xbox One and PS4 (+video)
E3 2014: Tom Clancy's The Division gameplay demo
E3 2014: Watch reactions to 'The Evil Within'
E3 2014: The Order: 1886 full trailer shown at E3
E3 2014: Crackdown returns on Xbox One
E3 2014: Forza Horizon 2 trailer & Forza Motorsport 5 gets Nürburgring
E3 2014: The Witcher 3: Wild Hunt trailer
E3 2014: Fable Legends Gameplay Trailer
E3 2014: New Phantom Dust announced for Xbox One
E3: inFAMOUS First Light teaser trailer
E3 2014: The Crew 'Coast to Coast' trailer shown at E3
PlayStation 4 getting native YouTube app this year
'Destiny' beta headed to Sony PlayStation 4 on July 17th