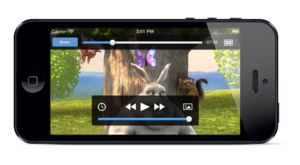 VLC
, one of the most popular media players for desktop and mobile devices, is on the verge of getting Google Chromecast support.
VLC dev Felix Paul Kühne says native
streaming
support for Chromecast is already being implemented for the mobile versions of the software as we speak.
It has been suggested that
iOS
will be first to get full support, sometime in July, to be followed by
Android
, which still has a beta version of VLC.
By offering Chromecast support, the
HDMI
dongle can be used to playback your movies you have stored on
SD
drives or internal storage and use your phone as a remote. Pretty good deal.
Source:
Android Police