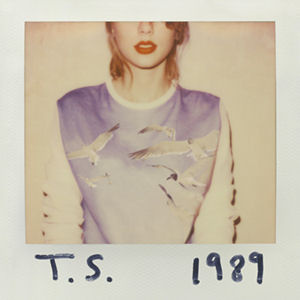 Apple Music has done it. Convincing Taylor Swift that streaming music is a good thing. Well, good enough even for her newest baby,
1989
.
Last year Taylor Swift
removed all her music
from the world's most popular music streaming service Spotify. Other streaming services that did not have an ad-supported free model got to keep her music. However, the new album, titled 1989, was never added to any music streaming service.
Some, including yours truly, thought the pop princess wanted to keep it strictly off streaming and reap profit solely from traditional album sales. After saying no to Rhapsody, Tidal,
and Apple Music
it seemed the only possible outcome. But after over five million albums sold, it has come time to give a streaming service 1989.
Quick backstory to Apple vs Swift: Taylor Swift wrote
an open letter to Apple
stating that she didn't like that they wouldn't pay artists from listens during the Apple Music three months trial. That, in fact, she said was the reason 1989 was not going to be on Apple Music. She gave Apple an opportunity to make it all better, though, by simply paying the artists.
Apple's Eddy Cue
quickly answered the call
and said Apple has decided to pay artists during the trial period. Now it was Swift's time to respond. And she did.
The young pop star tweeted that she has decided to put 1989 on Apple's new music service – "and happily so". She also assured that it is not an exclusive deal. She said it was "simply the first time it's felt right in my gut to stream my album" and thanked Apple.
Apple Music launches on June 30th.
After the events of this week, I've decided to put 1989 on Apple Music...and happily so.

-- Taylor Swift (@taylorswift13) June 25, 2015