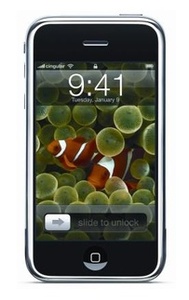 TIME magazine has released its list of 50 most influential gadgets of all time. The winner is not a surprise but there's a lot of variety further back.
The number one spot was clinched by the original iPhone released by Apple in 2007. Many would say that was an expected top spot for the highest grossing consumer gadgets of all time.
Following iPhone the rest of the top five Sony's revolutionary color TV Trinitron from 1968, Apple's first Macintosh, '80s sensation Sony Walkman, and IBM Model 5150 that taught us what PC is.
Later on the list you can also find possibly your first proper cellphone Nokia 3210 equipped with internal antenna and of course Snake, gaming systems like NES and Sony PlayStation, and my personal favorite Commodore 64.
While a nostalgia trip is inevitable there's many recent invention in the top 50 as well, including some virtual reality and 3D printing equipment. Check the list in its entirety
here
.