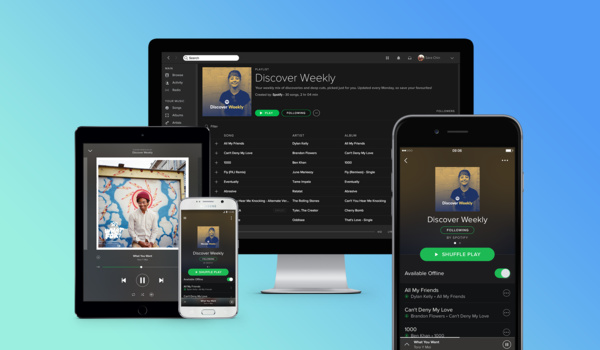 Spotify has been killing it for years. After a rough start for a couple of years not being able to gain the trust of the big record companies, especially in the US, it started to gain traction to never look back.
Now in 2017, however, Spotify has been challenged by perhaps the toughest player on the field. Apple came swinging with the new Apple Music streaming service roughly two years ago and has been investing heavily to grab some of Spotify's customers and maybe even overtake it.
After hitting 20 million subscribers
last December
, and 27 million this June, Apple Music has been indeed gaining customers. However, it is nowhere near Spotify and the gap is only widening.
Spotify has revealed that it is now serving music every month to over 140 million users, including the free tier. Unfortunately it doesn't tell us what part of the 140 million is paid Premium customers but from previous numbers we know that it is growing faster than Apple Music.
Just months after Apple hit 20 Spotify was
celebrating the 50 million
Premium subscribers. A year ago Spotify revealed it had 100 million total subscribers.
Recently Spotify announced that Taylor Swift is back on Spotify after going exclusive on Apple Music
very publicly
to end her
streaming ban
aimed especially at Spotify.