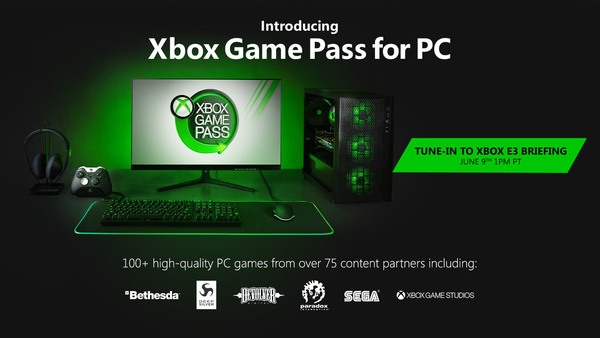 Microsoft launched the new Xbox Game Pass PC at their E3 press event
very much as expected
. The $5 a month service offers free games to PC gamers, and you can try it out now for an introductory monthly fee of $1.
In addition Microsoft introduced a new Game Pass tier for all to subscribe to. Previously only available for testers, the Game Pass Ultimate offers Xbox Live Gold, Xbox Game Pass as well as the newest addition Game Pass PC.

All three services bundled in one costs you $14.99 a month, which is a bargain if you intend to get them all. Separately they would cost around $25.

Microsoft has said that Game Pass PC will include over 100 games from 75 different developers, similarly to the Xbox version. In addition to free games, subscribers get a 20 percent discount towards other games on Microsoft Store and 10 percent discount from DLC.