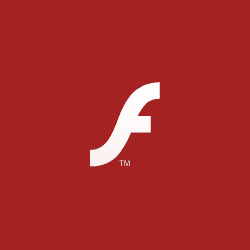 Microsoft has released a new voluntary update for Windows 10 which removes the official bundled Flash exntension from Windows 10. For years now, Adobe Flash has predominantly been just a nuisance or
a security vulnerability
, but fortunately all participants are finally ready to move on.
Officially, the death of Flash on Windows 10 will have to wait until next year, but at this point you can be a first adopter of sorts. The update removes the bundled Flash, and doesn't allow the reinstallation of it, but it doesn't remove your standalone Flash applications, like browser extensions.
The rest of the removal will happen starting early 2021, as Microsoft will release a Flash removal tool via Windows Update and end the support for Flash on its Edge browser alongside legacy browsers.
Other parts of Flash, like the developer tools, might hang around for a little bit longer but will be terminated later in the year.
Even Adobe themselves
have made it clear that there is no future for Flash
. Adobe will stop supporting Flash on December 31, 2020.
As early as 2016
, Google removed Chrome's ability to play Flash by default.