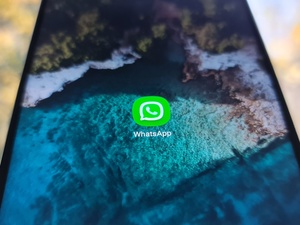 After November 1st, 2021
WhatsApp
will no longer work on millions of existing phones.
Company has announced that it will cease the support for older operating system versions for both, Android and iOS. This means that people still using rather old phones will be blocked out of the instant messaging service.
From November onwards, the support for Android 4.0.4 Ice Cream Sandwich and iOS 9 versions is gone - meaning that people using phones with those operating system versions wont be able to log in to WhatsApp. Also, the messaging features will cease for users using the outdated operating systems.
The only option is to purchase a new phone - or to update the existing phone's operating system, if there's an update available, but not yet installed to the phone.
iOS 9 was originally released in September, 2015 so the WhatsApp support for that iOS version lasted for more than six years. Android 4.0.4 got even longer lifespace: it was released in March, 2012 so WhatsApp supported that particular Android version for almost a decade.
From November, 2021 onwards, the minimum OS requirements are as follows:
Android 4.1 Jelly Bean or newer
iOS 10 or newer