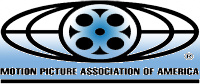 The MPAA is now backing away from statistics they began using in 2005 as a bullet point in their
legal assault
on
college campuses
. The study which generated the statistics claimed that 44% of their
domestic losses
due to piracy came from
college students
. However, the group has now admitted that due to "human error" the real number, which is more like 15%,
was exaggerated
.
According to Mark Luker who is vice president of Educause, a sort of professional association for entire campus IT departments, the real figure
is lower still
since the study only accounts for the approximately 20% of students who reside on campus. He estimates the correct figure to be closer to 3%.
"The 44 percent figure was used to show that if college campuses could somehow solve this problem on this campus, then it would make a tremendous difference in the business of the motion picture industry,"
Luker said. The new figures prove
"any solution on campus will have only a small impact on the industry itself."