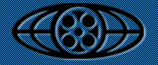 The
MPAA
has approved the use of
DreamSteam
"military strength" 2048-bit encryption to protect online video
streaming
content in an effort to stop the unauthorized downloads of the content.
"We are very excited to have the MPAA stand behind our technology," said Ulf Diebel, chief development officer for DreamStream.
"The MPAA understands the need to be proactive - rather than reactive -- in addressing the chokehold that piracy has on the motion picture industry. Their recommendation is not something that Hollywood will take lightly."
Since being introduced to the system in March of this year, the MPAA has been reviewing the technology and has finally decided that it is a viable system for securing online content.


"We are very excited about our breakthrough technology. For the first time, digital content can be distributed without fear of piracy. By making it possible for studios and other copyright holders to secure their content, we can make it impossible for movies to be digitally pirated,"
said Diebel
.
"DreamStream can restore property rights to their owners and restore the commercial success of music and video recordings with a solution that benefits both producers and consumers."
As with all digital content, online media, including streaming, has fallen
prey
to piracy, but DreamSteam now feels they have the solution.


"The existing systems are broken,"
said Diebel.
"If studios and artists want to confront the problem of piracy they must embrace a comprehensive restructuring of their distribution methods."
DreamSteam also says its media system gives users instant access to
HD
-quality content, including no processing delays. The technology also offers encryption never before seen for streaming content. Current systems use 128 bit encryption whereas
DS
uses 2048-bit encryption, and is considered military grade.
The company says its encryption has never been compromised by hackers or pirates.
"Pirates are not just found in the movies anymore. Today's pirate is a twelve-year-old sitting on a couch in Hong Kong. Or, worse yet, an unmanned fleet of Xbox's all aimed at your server. Hacker attempts are no longer measured in how many per day but how many per second. It is just a matter of time until the pirate comes aboard your ship and breaks into the treasure chest. Unless they cannot see the ship. With DreamStream, your digital information is invisible. Your treasure chest is secured, and the key to it is encrypted with a 2048 bit encryption. Yes, a true digital fortress. A fortress that fits on a very small chip or hard drive!,"
reads DS' website.
"To win the war on piracy, the studios need DreamStream's military grade capabilities,"
concluded Diebel.