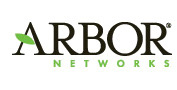 According to a report from network management vendor Arbor Networks, P2P is largely being replaced by streaming video. The report, prepared in cooperation with the University of Michigan, will be presented at an October 19 meeting of the North American Network Operators' Group.
According
to
Craig Labovitz of Arbor Networks,
"Globally P2P is declining and it is declining quickly."
The report is based on data collected from ISPs aorund the world over a two year period.
Arbor says P2P traffic currently accounts for 18% of internet traffic now, which isn't insignificant. But according to Labovitz it's still a lot less than in 2007 when 40% of traffic was from P2P.