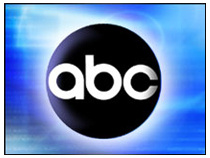 Just
a day after sources said it was set to happen
, the popular
ABC iPad
app has been updated to support
streaming
3G, giving users a chance to stream their videos on-the-go.
Version 1.1.1004 is the latest version now available in the
Apple
App Store.
The update was submitted a week ago as the iPad 3G was set for release last Friday.
The ABC app was at times the top free app available, and is currently number 5 in the iPad App Store.
Among the new features are:


- 3G streaming (requires a 3G capable device)
- Landscape orientation support for all screens
- Support for the iPad's orientation lock
- Updated player controls that are more responsive
- Improved display of parental ratings
- Numerous other bug fixes and stability enhancements
It is still unclear what kind of
bandwidth
restrictions
AT&T
has imposed on streaming via 3G, but
reportedly
the video streams will be capped at 64 Kb/s, strongly degrading quality.