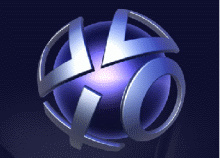 Edge
is reporting today that retailers are starting to see the effects of the over 3-week-long PSN outage, with an influx of consumers trading their PS3s in for cash or Xbox 360s.
Furthermore, sales of PSN points cards are almost non-existent and the ratio has begun to shift for multi-platform games, with Xbox taking the lion's share.
One manager at a UK retailer had this to say:
In the first week of downtime we did not really see any major change in sales or trades. However from the second week onwards we have seen an increase of over 200 per cent on PS3 consoles being traded in, split almost 50/50 between those trading for cash and those taking a 360 instead.
A different retailer said most of those trading in their systems are from the "hardcore online shooter crowd," gamers that spend many hours online looking to level up. Black Ops and/or Modern
Warfare
2 were cited in many cases.
PS3 sales have also taken a hit (says independent retailer in Germany):
We're just ten days into the month and already we have an increase of 200 per cent in PS3s coming into the store compared to all of March. Normally we sell them really fast, but not this time. We've only sold 30 to 40 per cent of our inventory right now.
For software sales, gamers buying Black Ops have split 66 percent to 34 percent in favor of the 360, although the numbers were 52/48 during the first week of the outage.
Not all retailers said trade-ins were growing but one retailer in the UK did say the satisfaction rate for
Sony
was falling:
All we've seen is an incredible amount of disgruntled people annoyed that they can't play online. Many have stopped complaining about the fact that Microsoft charges for Xbox Live. It used to be a big problem for most of our PS3 customers.