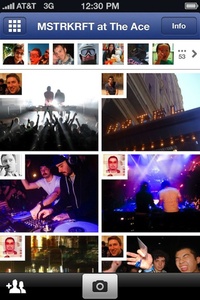 Crunch
is reporting this week that social networking behemoth Facebook is moving forward with an HTML5-based mobile platform dubbed Project Spartan, as well as a "geolocation photo swapping app."
The app will be very similar to the extremely popular "Instagram," which allows users to quickly take a pic, edit with some quick filter tricks, and share, all with a few clicks. The source says the app looks like a mix of Instagram,
Color
and
Path
.
"Project Spartan," the Facebook mobile platform being developed for HTML5, will be directly aimed at
Apple
users, who can currently only use HTML5 on their
iOS
devices with
Safari
browser.
The project will not be a native app, but instead a mobile browser-based cloud platform that is actually "another OS...on iOS."
Those familiar with the project say Facebook is creating this platform to get around Apple's App Store and "break the
stranglehold
they have on mobile app distribution."
Project Spartan is expected to launch within weeks, if the sources are accurate.