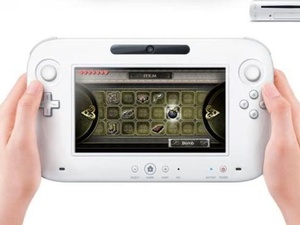 Nintendo
has made it official, Wii U games will be on a proprietary disc that is not
Blu-ray
or
DVD
.
The confirmation comes via Nintendo president Satoru Iwata following a week of confusion and speculation as to exactly what Wii U games would be published on.
In explaining the move, Iwata says:
We feel that enough people already have devices that are capable of playing DVDs and Blu-ray, such that it didn't warrant the cost involved to build that functionality into the Wii U console because of the patents related to those technologies.
Furthermore, the Wii U will go "social," says Iwata (
via TR
):
After examining the penetration and adoption rate of social networking services like Facebook, etc, we've come to the conclusion that we are no longer in a period where we cannot have any connection at all with social networking services.

Rather, I think we've come to an era where it's important to consider how the social graph of the social networking services can work in conjunction with something like a video game platform.