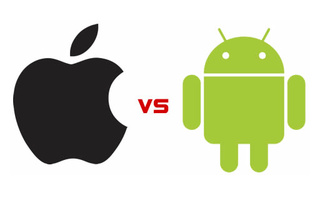 The mobile app research firm
Flurry
has released data today showing off how popular the
Android
and
iOS
operating systems were this holiday season.
On Christmas day, alone, 6.8 million of the devices were activated, 353 percent higher than the average of the first 20 days of the month. The number is even more impressive considering the operating systems saw 2.8 million combined activations last Christmas.
Although the split was not revealed, it is expected that Android and iOS split the 6.8 million almost evenly.
Furthermore, 242 million total apps were downloaded on Christmas, a large 125 percent jump from the 20 day daily average. In terms of year-over-year, the jump came from 150 million total apps. By New Year's Day, Flurry expects another 750 million apps to be downloaded.