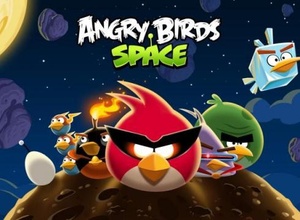 Rovio has said today that "Angry Birds Space" will not be headed to Windows Phone devices, which should hurt the fledgling operating system.
Says the developer:
"We're the No. 1 app in the Windows Phone app store, but it's a big undertaking to support it, and you have to completely rewrite the application."
The popular developer has no plans to bring the game to the platform in the near future although the company did leave the door open saying it is looking to bring the game to "all relevant platforms."
Analysts see the move as a huge blow to
Microsoft
and
Nokia
, who are the primary backers of the operating system and have invested many millions into marketing and new designs:
"This is a worrying development for Windows Phone because it suggests that Rovio does not have much confidence in its future,"
says Nomura analyst Richard Windsor.
"As the standard version is already number one on the Windows Phone app store, it gives a strong indication that no one else will expect to be making money writing for this platform either."
Angry Birds Space, the highly-anticipated next entry in the series, was released last week on
Android
and
iOS
. The game features "zero-gravity" levels and some new birds, adding a new twist to the game.