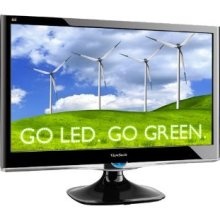 As of April,
16:9
widescreen
monitors are now the most used in the world, surpassing old "full screen"
4:3
resolution
devices.
Widescreen displays with 1366 x 768 are the most commonly used, just beating out 4:3 1024 x 768 resolution screens.
The full screen monitors controlled well over 40 percent of the market, just two years ago.
Following the year-long trend, the two types of monitors reached 18 percent at about the same time. Laptops and ultrabooks commonly have a 1366 x 768 resolution, which is likely leading to the quick growth in the hits.
The numbers come via StatCounter, which says both types of resolution account for 2.7 billion of StatCounter's 18 billion monthly hits.