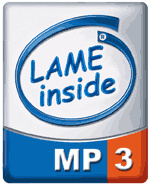 ..there seems to be issues with this release.
Anyway, it's not recommended to use --alt-preset fast presets with 3.93 release. Dibrom probably doesn't recommended this release at all, if one is gonna encode with alt-presets.
-
JohnV
at
We plan for 3.94 to include the quality and the more speed improvement. I hope Dibrom will lead the test process of the presets in 3.94. And people who are interested in and willing to help us to improve the sound quality, please test the 3.94 presets. If you are not, use Dibrom's recommended binary or 3.93 when you encounter the "calc_noise assertion failure". -
Takehiro
(LAME developer)
So the current recommendation is to use v3.93 only if you experience this rare bug of 3.92. We will watch this issue closely and keep you informed about the status of 3.93 and whether you should update or not.
UPDATE:
The LAME download site now have 3.93 available. We will
not
update our download page until it has been confirmed that there are no sound quality issues. Currently the recommended version is still the 3.92, unless you experiece the rare bug described above.
Download LAME 3.93
2nd UPDATE:
It has been verified that LAME 3.93 has quality issues. LAME 3.92 is still the latest recommended version! Read
this
!
3rd UPDATE:
Now a release candidate of LAME v3.93.1 has been launched. The bugs of 3.93 should have been solved by now and the 3.93.1 is now under quality evaluation. Get the test release and submit your listening tests
HERE
.