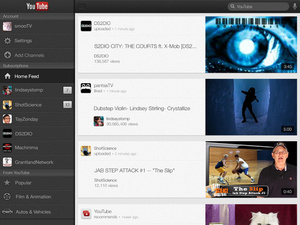 Google has updated the
iOS
YouTube app to support live broadcasts.
Starting with version 1.3 of the app,
Apple
fans can stream live concerts and other events via their tablets and smartphones.
Full changelist:
* Quick access to new uploads from subscriptions via "My Subscriptions" feed on the Guide
* Access to Live streams
* Queue up videos to play on TV
* One Channel branding for video creator channels
* Stability and performance improvements
Android
has had these features for a couple of months, but the new update should help bridge the gap between the applications.