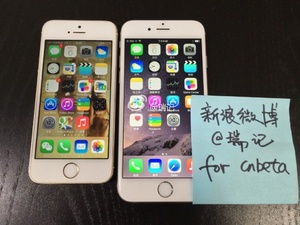 It has already been a year since Apple unveiled the iPhone 5s and iPhone 5c smartphones, which means it has almost been a year since iPhone 6 speculation really kicked off. Today, Apple will hold an event in Cupertino, California, in which it is almost certain to show off the iPhone 6, making it first iPhone not unveiled in San Francisco.
The Flint Center for the Performing Arts can hold a lot more media personnel than the Yerba Buena Center, so perhaps Apple feels this event is of greater importance than its most recent ones, or maybe it is simply that the iPhone is not what it is most eager to show off this time.
Since the iPhone 6 is something you could put your house on showing up today, what do we know about it? Well, for starters there is almost a consensus already that it will be available with either a 4.7-inch or 5.5-inch screen, the latter providing a sixth row of apps on the home screen. One rumor spreading today suggests that the 5.5-inch device will be called iPhone 6 plus, or iPhone 6+.
It is also expected to pack Apple's new dual-core A8 chip and 1GB of RAM, run iOS 8, and for the first time may be available with 128GB of storage. Until now, only the iPad provided a 128GB option, while the iPhone was limited to 64GB. Previously though, every doubling of internal storage provided in the line-up added an
additional $100 to the price tag
.
The iPhone 6 is also linked with a new
reversible USB Lightning cable
.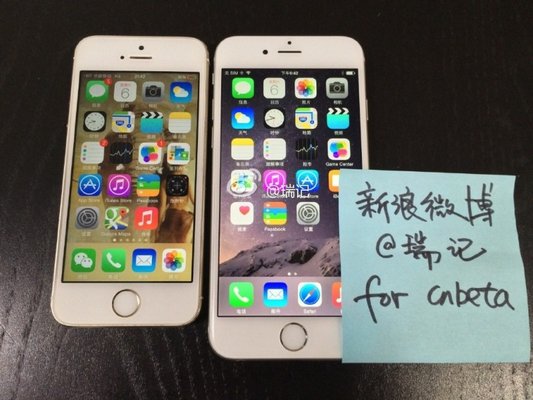 Alleged leaked photos from Chinese source
An updated PassBook app for mobile payments has also been
shown in leaks
, which is expected to make payments using your credit card much easier. In fact, Apple is rumored to be preparing to take a deep end dive into the mobile payments space, with some rumors suggesting it will expand its one click payment option beyond iTunes, integrated with apps like Safari which could mean you can easily pay for content anywhere, such as paying for a single article behind a paywall with a single click without requiring registration with the content provider.
The same one-click payment option could be made also for physical goods, or to pay for services easily. Mobile payments is nothing new of course, but if any of this speculation is true then Apple may introduce a game changer today.
Last, but definitely not least, is Apple's new wearable device. It is expected to unveil its iWatch - or iTime - in some capacity today, but it is
not expected to launch this year
. Information on this device has been less
leaky
than the iPhone 6, but it is apparently NFC ready, allowing transfer of data at close proximity and also powering
"mobile payments"
. It also will integrate with iOS 8's HomeKit and HealthKit functions -- iOS 8 itself may get a
"public date"
today too.
However, there is still reportedly hardware issues to clear up and software work to be done, so it is not expected to be available for your kid's holiday's wishlist. That's a relief, given that
one report already priced it around $400
!
Apple's event will kick off today at 1PM Eastern Time (U.S.), 5PM (UTC), 6PM (GMT+1), and we'll just how much info checks out. Hopefully there will be some things that nobody has claimed yet.