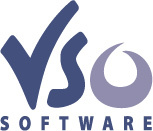 The recent BlindWrite update to v4.5.5 is to be the last version of the generation four. The French software house is busy developing a new major update to this long established protected CD backup suite.
VSO-Software is a bit secretive about the new features of the v5. What we do know that at least the user interface will be re-designed, but so will be the core CD reader/writer engine of the software. One of the downsides of BlindWrite has always been the fact that it consists of two separate software, the BlindRead and BlindWrite, which has made the software slightly less user friendly than the competition. Finally this issue should be solved in the v5 as the pieces software is expected to be integrated into one.
VSO-Software now has a special offer: Buy v4.5.5 now and get v5 free when it's released.
You can buy BlindWrite directly by clicking
HERE
or download the latest version from
HERE