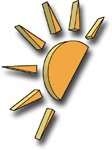 Due to unprecedented interest in a
Convert FLAC to MP3
guide posted on
AfterDawn
last year that has since grown, we decided to add an article on how to play
FLAC (Free Lossless Audio Codec)
on your computer. While we usually stick to video playback guides, we noticed that many users may have been converting to MP3 out of a perceived necessity, but since FLAC is lossless we thought we would save those users from reducing their audio quality.
The article covers simple methods to play FLAC including built-in support for
VLC
&
Foobar 2000
, but more importantly covered configurations to get FLAC audio playing on
DirectShow
-based players like
Media Player Classic
and
Windows Media Player
, the latter which also shows how to add support for FLAC audio tags in the
Media Library
.
How to play FLAC files:
http://www.afterdawn.com/guides/archive/how_to_play_flac_files.cfm
It would be a good article for our forum users to show to anybody asking about FLAC, as it is only a few steps to setup your software to be capable of playing FLAC audio just like MP3. We have received an incredible response for the multimedia playback instructions we have offered so far. Thank you very much for the positive and critical feedback over the past months and to the users who have sent readers toward them.
Playback on ComputerGuides to essential playback toolsPlatform Specific Playback
We are constantly updating our list of instructions on playing multimedia on whatever can play it and we have many more in the works. If you have any ideas we would certainly love to hear them.
Please Visit our
Guide Section
and
Discussion Forums
.